Entertainment
Sad: The family of female prison warder breaks silence on the video, See the statement here
The video of a female prison warder and an inmate breaks the internet yesterday on social media. The incident happened at Ncoma Correctional centre in Kwazulu-Natal. A video of prison warder and a male inmate doing the deed at a innate warder shook the country. In the video, the woman looks like she wasn't forced and the two agreed to do what they were doing.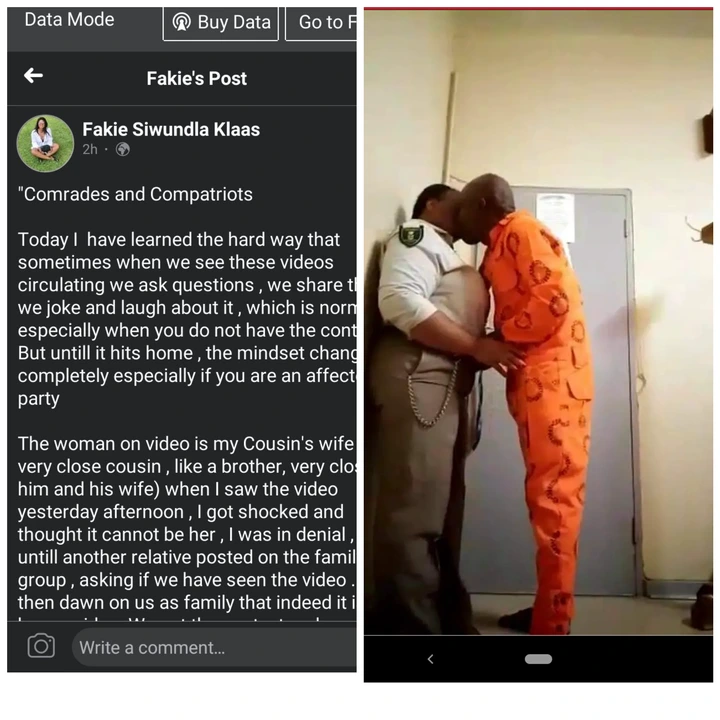 The family member of the breaks the silence clarifying people on rumours that the prison warder is in relationship with the inmate. The family relative shared on her Facebook account that the female prison warder is married to her cousin not to the inmate. She said that the prison warder and inmate are not married according to the allegation.
Images sourced: Facebook
The relative said that the prison warder is married and is a mother of three kids, first born 16 and the last born 9 years. She said that the prison warder embarassed everyone in the family and has caused lot of pain and embarassment. She added by saying that her aunt suffered a minor stroke after seeing it and the husband husband has been arrested after trying to shoot her in the morning yesterday.