Entertainment
You need to get tested if you were at this Shisanyama last week. You might be infected & not aware.
Tshegofatso R Mnyatheli on her Facebook timeline shared devastating news. People are urged to go and test for Covid-19. There was Mogodu Monday event that took place in one of the regions in Pretoria last week Monday and people who were there are urgently needed for testing.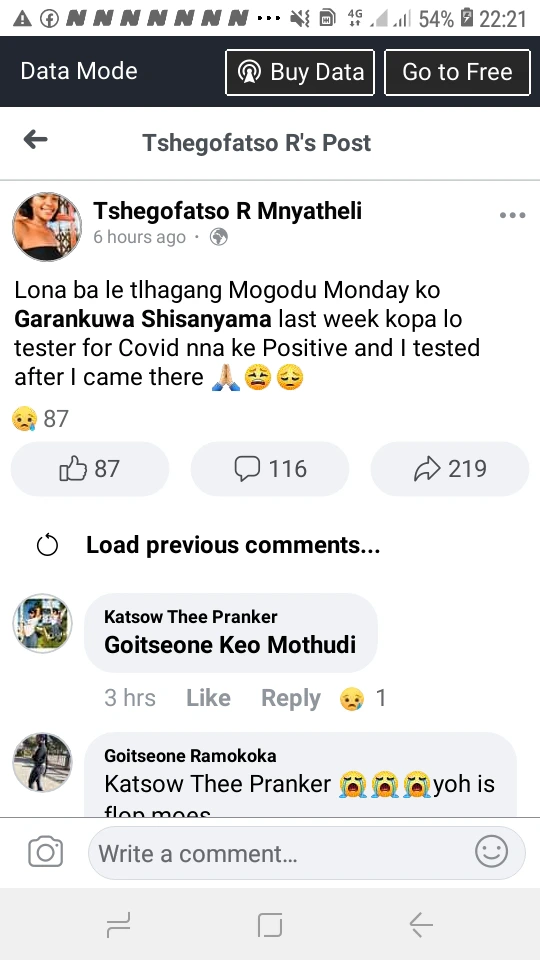 Screenshot cred: Twitter.
Covid-19 perpetuated to kill a lot of people. People have succumbed to this disease and it is continuing to infect a lot of people. The South African president has urged a lot of people to always look after themselves.
Screenshot cred: Twitter.
People continue to live their lives, and forget about the existence of Covid-19. This disease will have a vast impact on the lives of many. People are taking it for granted and this is really concerning.
Screenshot cred: Twitter.
There are many events hosted across the country. People are not adhering to the Covis-19 protocols and regulations. People are living as they please, forgetting that they are not only putting their lives in danger, but also those they are close to.
Screenshot cred: Twitter.
It is painful to lose those you love, because of reckless and irresponsible behaviors. People are always urged to wear protective masks all the time. They never accomplish this and this is uncalled for.
Screenshot cred: Twitter.
The events that are hosted across the country most of them sell alcohol. It is difficult for someone who is drinking alcohol to be responsible, and people are aware of this.
Screenshot cred: Twitter.
The South Africa president has also made it clear that most people are infected in overcrowded areas. Events are full and people do not practice social distancing, they cannot control themselves, because they will be consuming alcohol.
Screenshot cred: Twitter.
Garankuwa Shisanyama is known to hold Mogodu Monday events every week. This event takes place every Monday. People go out and enjoy the meat in this Shisanyama. A lot of Pretoria residents love it and they do not miss Mondays as they offer scrumptious meals.
Screenshot cred: Twitter.
Things turned wrongly this past Monday when people were overcrowded and not adhering to the Covid-19 regulations. People can be seen sitting close to each other and not wearing masks. This is uncalled for and needs to be rectified urgently.
Screenshot cred: Twitter.
One of the people who went to this event last week Monday tested positive for Covid-19. She is calling out everyone who attends this event to go out and test for Covid-19. Many people are complaining that they are having a terrible flu and it has started days after attending this event.
Screenshot cred: Twitter.
It is pivotal that people test for Covid-19, as some are asymptomatic and infect other people without being aware.