Stories of ghosts and supernatural powers are not new in South Africa. We have heard alot of stories about 'things' people see or come across while driving in the middle of the night. Are these stories even real or it's just an imaginary act, influenced by fear ?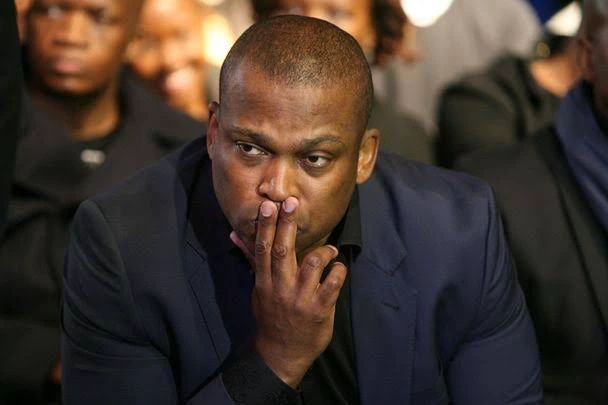 Some have reported seeing 'people' at midnight in the middle of the road; and if one tries to avoid the accident by swerving, the driver eventually loses control and result in the car rolling. While others say, if you try to avoid what you see on the road and just continue driving straight on, nothing will happen; the car just goes through the 'person'. Anyway how true are these stories ?
Former Supersport presenter Robert Marawa got a shock of his life, when he met an unexpected guest while driving last night. However it was not one of those scary stories you have heard before.
"It made an appearance in front of me izolo Mntungwaaaaaa!!!! It was looking for a joint but everyone was listening to Cupcake in their homes.🦛🦛😥", he tweeted while sharing a picture of a Hippopotamus ,that was attempting to cross the road in Fourways while he was driving.
Some animals love night walks, and it is not a surprise that the Hippo was spotted at night. However the million dollar question is, Where is it coming from ? Surely there is a river or dam in the vicinity.
Hippos inhabit rivers, lakes, and mangrove swamps, where territorial males preside over a stretch of river and groups of five to thirty females and young hippos. During the day, they remain cool by staying in the water or mud; reproduction and childbirth both occur in water.
They emerge at dusk to graze on grasses. While hippos rest near each other in the water, grazing is a solitary activity and hippos are not territorial on land.
What late night driving stories do you have, have you met anything senister that made you have goosebumps? Kindly share your story with us.